Central Utah Homes For Sale
A complete list of Central Utah homes for sale can be found at the bottom of this page. Nestled in a beautiful valley of cedar trees at the base of Pine Valley Mountain and on the edge of Dixie National Forest lies the town of Central Utah.
Central Utah was incorporated in 1935 during a time when it served as a "central" hub between the railroad in Enterprise to the north and St. George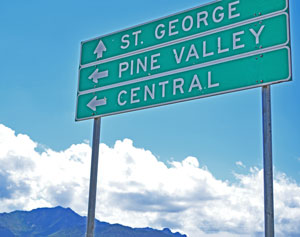 to the south. But, it was later disincorporated in the 1960s. Due to the number of vacation homes in the area, the population of Central Utah climbs to roughly 700 people in the late spring and summer months and drops to less than half that in the winter.
There are currently no stores nor businesses within the town, so real estate consists of just homes and lots. However, just a five-minute drive will take you to the town of Veyo, which offers all the essentials including a post office, gas stations, convenient stores and even a couple restaurants. St. George, the metropolis of southern Utah, is just a 25-minute drive south (as well as a 2,000 ft. drop in elevation) down highway 18.
Central Utah Homes are situated at about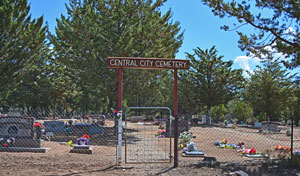 5,200 ft in elevation, just right for exciting summertime mountain thunderstorms and light winter snowfalls. The summer months attract visitors from the St. George area and even Las Vegas who yearn for those afternoon showers and temperatures below 100.
Central Utah homes for sale attract both outdoor enthusiasts and those w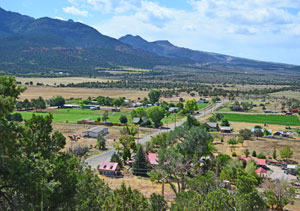 anting to live their days and nights in tranquility. Most streets are not paved, which go along nicely with horseback and ATV riding. Baker Resevoir is just a few miles south, and Pine Valley Resevoir is a quick 10-minute drive straight up the mountain.
Perhaps the most exciting day in Central Utah takes place in early October when it serves as the starting line for the annual St. George Marathon. The marathon attracts more than 8,000 runners from around the world and is a qualifier for the Boston Marathon.
Below is a complete list of Central Utah homes for sale. If you have any questions, please contact Central Utah Realtor Joel Robertson at (435) 773-1220 or Joel@HomeInStGeorge.com.