Saint George Utah Homes for Sale
ALL Saint George Utah homes for sale are listed at the bottom of this page. Other Saint George Utah real estate for sale including land and commercial properties can easily be found by using the southern Utah home search tool.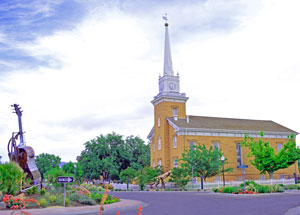 Saint George is the largest city in southern Utah with a population of around 80,000. In 2005, it was the fastest growing metropolitan area in the U.S. Today, it continues to attract people from all over the country. Among the various lists of best places to live or retire, it consistently ranks in the top 10. Saint George is located at the southwest corner of Utah just 2 hours northwest of Las Vegas, 5 hours northwest of Los Angeles and 4 hours southwest of Salt Lake City.
There is myriad evidence to support Saint George as one of the best places to live, retire or raise a family. We must begin with the incredible landscape that has inspired people to make Saint George what it is today. The geology is quite amazing and literally cannot be found anywhere else in the world. The north backdrop of the city is made up of the red sandstone cliffs of Pioneer Park and Snow Canyon. Beyond these cliffs majestically stands the enormous Pine Valley Mountain, which happens to be the largest extinct laccolith volcano in North America. Throughout the valley, there are various red rock formations, giant, black basalt lava rock bluffs, tree-lined streets and even the Virgin and Santa Clara rivers which meander through it all.
Because Saint George Utah homes enjoy a dry climate and comfortable elevation of 2,900 ft, the great outdoors can be enjoyed 12 months out of the year. The City is located on the border of Snow Canyon State Park, 40 minutes from Zion National Park, 1 hour from Brian Head Ski Resort and less than 2 hours from Bryce Canyon, Grand Canyon, Lake Mead and Lake Powell.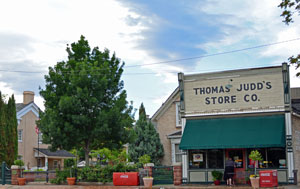 Saint George Utah homes for sale offer a hiking and mountain biking mecca with hundreds of trails in and around the city, some of which draw people from around the world. Most Saint George Utah homes for sale are located near one of the many entrances to the multi-million dollar paved trail system, which connects all ends of the City. There are 3 recreational resevoirs and several fishing lakes that can all be reached by vehicle in less than 30 minutes. Many owners of Saint George Utah homes are happy to live in Utah's golf capital with a golf course for every month of the year and all of them located within a 10-mile radius.
There are a dozen or so events that take place in Saint George and attract thousands of people from all over the world each and every year. They include the St. George Marathon, IronMan St. George, Huntsman World Senior Games, Red Rock Film Festival, DocUtah, St. George Arts Festival and St. George Parade of Homes. In addition, there are over one hundred annual local events that citizens can participate in. Let's just say that if you purchase one of the many Saint George Utah homes for sale, you'll always find something to keep you entertained.
If you stroll through downtown, visit the various art galleries and stop to admire the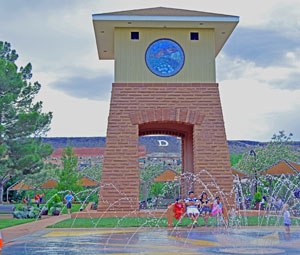 many bronze sculptures on main street and around Town Square, you'll begin to realize just how well the arts are thriving in Saint George. Other notable signs that the arts are clearly alive in southern Utah can be seen within the following arts organizations: St. George Dance Company, Tuacahn Amphitheatre Productions, Celebrity Concert Series, Southwest Symphony, Southern Utah Heritage Choir, St. George Musical Theatre, Lieto Voices, St. George Concert in the Park Series, Heritage Writers Guild, Redrock Writers Guild, RedRock Film Festival, DocUtah, Art on Main, Art Around the Corner, St. George Art Festival, St. George Art Museum and St. George Children's Museum.
Education is important to the citizens of Washington County Utah. Dixie State University lies at the center of downtown St. George and is very connected and involved with the local community. Southern Utah University is also just a 35-minute drive north on Interstate 15. The public schools are some of the best in the State, and every one of the high schools are above the national average for graduation rates.
Below is a complete list of Saint George Utah homes for sale. If you have any questions, please contact Saint George Utah Realtor Joel Robertson at (435) 773-1220 or Joel@HomeInStGeorge.com.