Washington Utah Homes for Sale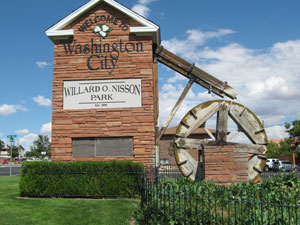 All Washington Utah homes can be found below. Washington Utah is the second largest southern Utah city behind its neighbor St. George, and it has much to offer the full-time or part-time residents. However, it still offers the small town charm, as its population is just 25,000. There are many existing and newly built Washington Utah homes for sale, which make up a large percentage of all southern utah real estate on the market today.
Washington City continues to grow due to the draw of its warm and dry climate, incredible scenery, Green Springs Championship Golf Course, beautiful parks and plenty of amenities to enjoy. Well-known big box stores such as Home Depot and Super Wal-mart have spouted up in the last decade, but local businesses and quaint restaurants are still going strong.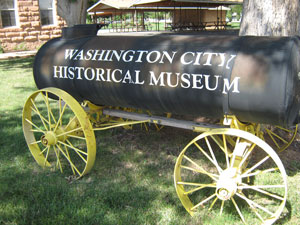 Many people purchase Hurricane Utah homes for sale because of it's proximity to Zion National Park, Bryce Canyon, Snow Canyon, Brian Head Ski Resort, Lake Powell and Lake Mead. There are two recreational bodies of water within a 10-minute drive from Washington Utah, and hiking and biking trails can be found all around the perimeter of the city.
Washington City is primarily responsible for southern Utah's affectionate nickname of "Dixie." Visitors are very curious when they come to southern Utah and see the word Dixie within the names of local businesses and the local higher education institution Dixie State University.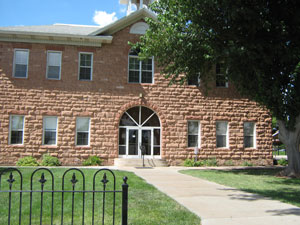 Washington Utah was the first settlement established for the purposes of growing cotton. President of the Mormon church Brigham Young asked 38 families, most of whom had journeyed from various southern U.S. states, to settle the "Cotton Mission." He predicted that cotton would be a scarce resource in the U.S. due to the North and South preparing to enter into war. Soon, the Cotton Mission became affectionately known by the Southerners as "Utah's Dixie." The Cotton Factory, built in 1865, still stands today as a testament of the stalwart Mormon pioneers and the hard-earned success of the Cotton Mission.
There are always several Washington Utah homes for sale, and they can take the form of a mansion, horse property, condo or mobile home, as you will find below. If you would like to set parameters and narrow down the search results, please use the Southern Utah Search Tool found in the upper right hand corner of this page.
Below is a complete list of Washington Utah homes for sale. If you have any questions, please contact Washington Utah Realtor Joel Robertson at (435) 773-1220 or Joel@HomeInStGeorge.com.