St George Utah Realtor
St George Utah Realtor Joel Robertson will sell your southern Utah property quickly, painlessly and for top dollar with his 99+ Point Marketing System. Many St George Utah Realtors simply "list" your property on the MLS, sit back and wait for it to sell. Not Joel!
Read 10 of the 99+ reasons below why you should sell your home with Joel. Then, ask yourself whether any other St George Utah Realtor can and will offer all that Joel offers to his clients.
 

Top 10 Reasons to Sell Your Home with St George Utah Realtor Joel Robertson
#1. SUPERIOR ONLINE MARKETING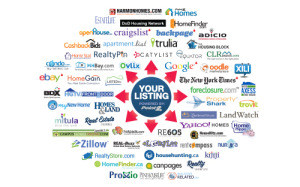 Technology, including the Internet, has become an enormous part of the real estate industry. According to the NAR, more than 90% of home buyers utilize the internet when shopping for a home. Joel dedicates much of his resources to online advertising. It will be syndicated and listed on literally hundreds of real estate sites like Realtor.com, Homes.com and Yahoo homes.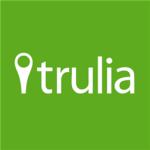 Specifically, as part of Joel's services, your property will be highlighted on Zillow, the nation's most popular real estate website. It will also be highlighted on Trulia, the nation's second most popular real estate website.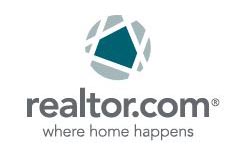 In addition, your home will be featured on HomeInStGeorge.com, southern Utah's top real estate website. Joel spends a good portion of his profits advertising HomeInStGeorge.com and keeping it updated and optimized on various search engines including Google, Bing, and Yahoo. If someone is searching for a home in southern Utah, there's a good chance they'll see your property as a featured listing on HomeInStGeorge.com.
#2. THE MULTIPLE LISTING SERVICE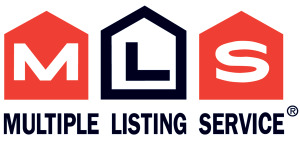 Your property will be listed on the Washington County MLS which is used by every St. George Utah Realtor who have buyers looking for homes, land or commercial property. More real estate agents involved equals more potential buyers for your home.
According to the NAR, 86% of homebuyers use a Realtor when purchasing a home. The MLS is a major factor in getting your home sold, so Joel is proactive at using and updating it strategically. Most importantly, he makes sure that the information from the MLS is syndicated to dozens of local and national websites.
#3. Robertson Real Estate


Joel is Owner and Principal Broker of Robertson Real Estate, which is a well-respected and high-producing real estate brokerage in southern Utah. It has earned a reputation for both its real estate services and community involvement. Robertson Real Estate is located on River Road in the heart and buzz of downtown St. George Utah where thousands of tourists and home buyers pass by daily. Its agents are highly-trained and fully committed to excellence through integrity and community service.
#4. PROFESSIONAL PHOTOGRAPHY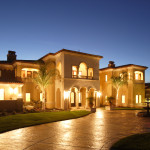 The average internet shopper has a relatively short attention span and relies heavily on visual information. An extremely low percentage of St George Utah Realtors offer actual professional photos of your property – Joel does. Professional photography is very important when it comes to giving online shoppers a taste of your property before they physically step through your door.
#5. LIGHTED SIGN
Joel places a quality, lighted sign in your yard that can be seen both during the day and at night, letting the world know that your home is for sale. Do you know of any other St George Utah Realtor who offers this? We didn't think so.
#6. NETWORKING

Joel is a St George Utah Realtor who is highly involved within the real estate industry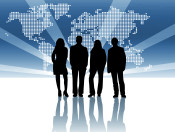 and is in constant communication with buyers, sellers, investors and online home shoppers. In addition to being a member of the area's largest real estate brokerage, he has partnered up with several other real estate agents throughout the nation who have buyers interested in purchasing in the St. George area. Put simply, Joel's network sells homes.
#7. HOME WARRANTY AND PRE-INSPECTION



A home is typically the largest purchase a person will make in their entire lifetime. It can be both daunting and stressful with so many unknowns involved. As an option, Joel offers a 1-year home warranty to buyers who purchase your home. This warranty makes your home even more marketable by easing the minds of potential buyers. It lets them know the unknowns will be covered, resulting in a worry-free buyer who is more willing to sign on the dotted line.
As another option, Joel will arrange for your home to be professionally inspected prior to buyers viewing your home. An inspection report can reduce or eliminate unwanted surprises once your home is under contract. It's just one more way to make your home stand out from the rest.
#8. COMMUNICATION and AVAILABILITY



One of the biggest complaints people have about their St George Utah Realtor is that they can never get in touch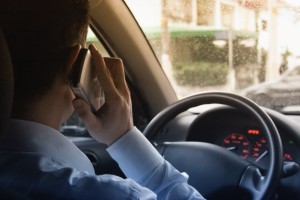 with them. Joel makes a promise to each of his clients that he will be in constant communication with them, keeping them informed on a weekly basis as to their property's status.
You'll also have unlimited access to HomeInStGeorge.com's live feed to the MLS so that you can see what every St George Utah Realtor sees in real time and always know who your competition is. You will know instantly when homes in your neighborhood have recently been listed, reduced in price or sold.
#9. SAFETY
Safety is an issue when it comes to selling your property. Do you know who is coming to your door, and are they qualified to purchase your home? Potential buyers are pre-screened and many times financially pre-qualified before they take a step into your home.
#10. JOEL ROBERTSON, Qualified St George Utah Realtor
Educated
Joel is a licensed St George Utah Realtor who believes strongly in lifelong education. He earned a degree from Columbia University in the City of New York and has successfully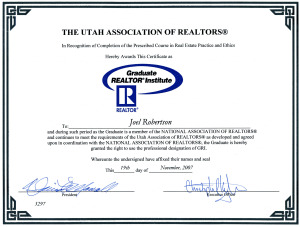 completed advanced real estate designations. Joel dedicates much of his time on a weekly basis to continuing real estate education classes and training. He keeps your stress level at a minimum by using the proper forms that help you avoid conflict and legal battles throughout and after the selling of your home.
Experienced
Certified St George Utah Realtor Joel Robertson offers the most dynamic and effective real estate services in St George, Utah and surrounding areas. He was raised in St George. In fact, his ancestors settled southern Utah, so he knows the area and people very well. He has more than ten years of real estate, marketing and sales experience.
Excellent Track Record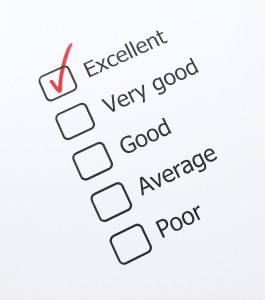 Don't take our word for it. Please see the testimonial section of our website or other websites like Zillow to see what others have said about his services.
Your Trusted St George Utah Realtor for Life
Something that Joel's clients notice about him is that he is committed to them for the long haul. Long after he has located a buyer for your home, assisted you with all the paperwork, and taken you through a smooth settlement and closing, his services do not end. He makes it a point to maintain his relationship with you and continue to offer a helping hand when one is needed.
To sell your property with St George Utah Realtor Joel Robertson and his team of real estate professionals, please call him at (435) 773-1220 or e-mail him at Joel@HomeInStGeorge.com.
". . . It was very surprising that we were able to sell in such a short period of time. We closed on the home that we purchased and then, within a week's time, we had sold the home that we were in, and we were flabbergasted with the short period of time that it took to do that. His professionalism and caring manner were a breath of fresh air in the busy and sometimes impersonal world of today. We would recommend Joel to our dearest friends and any of our relatives."   –  Bud and Edie Sparks, St. George, Utah