Below is a free and complete list of all St. George Utah bank owned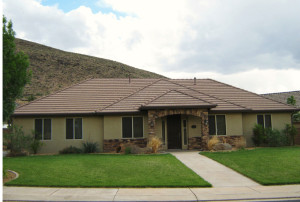 homes for sale. This also includes foreclosures in other cities and towns in Washington County Utah. If you would like a comprehensive list of all homes, including all St. George Utah foreclosures, please use the "Search Homes" tool in the right sidebar.
Lower-priced Bank Owned Homes for Sale
What does Bank Owned Mean?
A "foreclosure" or "bank owned" literally means that the bank owns a property just like an average person owns their home. The only difference is that the bank does not want to own the property. Why not? Consider the value of any particular bank owned home. Now consider the amount of interest the bank is losing out on each month that house sits vacant. In addition, the bank does not want to be responsible for maintaining the property, keeping it safe and secure, and adhering to local ordinances. Owning real estate is a huge liability for lending institutions.
Typically, a bank will end up owning a home because the homeowner (borrower) did not make the necessary payments or otherwise defaulted on their mortgage loan. This taking-back of a home is known as the "foreclosure process," which culminates when the home is sold at public auction. In the event there are no bidders, ownership reverts back to the bank. This happens almost on a daily basis in southern Utah, so banks are a primary player in the southern Utah real estate market.
Upper-end Southern Utah Bank Owned Homes for Sale
Buying a Foreclosure in Southern Utah
The pro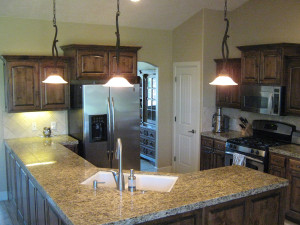 cess of buying a St. George Utah foreclosure is essentially the same as a regular home purchase. After finding the bank-owned home of your dreams, your real estate agent and St. George Utah foreclosure expert, Joel Robertson, will meet with you and put together an offer you're happy with.
How Negotiable are the Banks?
Banks are much smarter than they use to be 20 years ago. Today, they obtain an appraisal or real estate broker's price opinion before they list the home. While they're motivated to sell and willing to accept an offer below market value, their real estate agent has made them aware of what a buyer will likely pay for it.
Southern Utah foreclosure homes typically already have a discounted list price, but banks are usually about as negotiable as regular sellers. How negotiable? Well, that depends on the current real estate market. In a buyer's market or declining home value market where there is an oversupply and little demand, a bank may agree to accept as much as 20% below list price. However, in a seller's market where there is high demand and home values may even be on the rise, a bank may only agree to a discount of 5% below list price.
Start Looking at St. George Utah Foreclosures Today!
Logging in to this site will give you literally hundreds of additional search options including the ability to search only foreclosures in southern Utah. Don't worry – it's free and there is no obligation. If you're interested in St. George Utah bank owned homes, please give St. George Utah foreclosure expert Joel Robertson a call at (435) 773-1220 or e-mail him at Joel@homeinstgeorge.com.