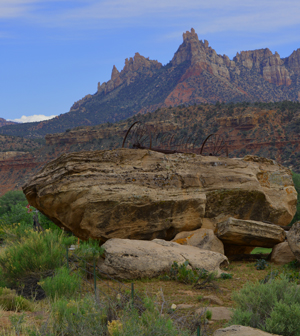 Scroll down to see a comprehensive list of Virgin Utah homes for sale. If you would like to see land, commercial and other Virgin Utah real estate for sale, please use the Southern Utah Home Search tool also at the bottom of your screen.
Virgin Utah rests at the mouth of Zion Canyon just 10 minutes from the entrance to Zion National Park. It is named after the Virgin River, which peacefully winds down the canyon and through the town. The elevation of downtown Virgin is 3,600 feet, which gives it slightly cooler summer temperatures than the St. George and Hurricane Valleys and still very mild and dry winters.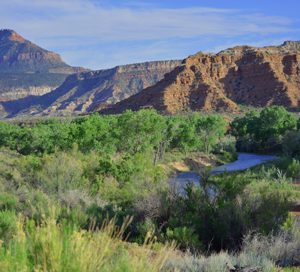 Interestingly, however, nearly half the land of Virgin Utah rests high up on the Kolob Plateau at more than 5,000 feet in elevation. This particular section of Virgin is very pleasant in the summers (many southern Utahns have cabins or favorite camping spots there), and it gets much more snowfall during the winter months.
With Zion Park as the backdrop and a variety of elevations, the outdoor activities in Virgin are endless. There are several hiking and mountain biking trails right within city limits, but Zion will eventually call out your name to walk the incredible trails like the Narrows or Angel's Landing. Other nearby outdoor destinations include Brianhead Ski Resort and Snow Canyon, both within about a 1-hour drive.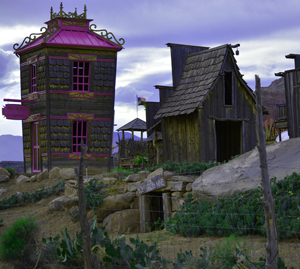 Virgin Utah is well-known for the Red Bull Rampage, which has quickly grown to become one of the biggest mountain biking events in the country. This mid-fall professional competition invites freeride mountain bikers who courageously, and perhaps a bit insanely, push their bodies, minds and instruments down steep rocky terrain and off mindblowing cliffs.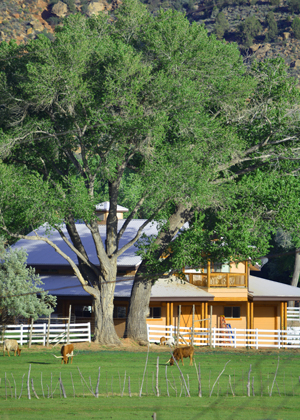 You'll notice that Virgin Utah homes for sale are priced considerably lower than its two neighbors Rockville and Springdale, both of which are just a few minutes closer to Zion Park's main gate. If you want to be near Zion as well as enjoy lower cost living, consider buying a piece of Virgin Utah real estate. There are a few small businesses in Virgin and a couple restaurants, however, most residents take the easy 10-minute drive east to Springdale or the 15-minute drive southwest to Hurricane for groceries, dining and other shopping needs.
Below is a complete list of Virgin Utah homes for sale. If you have any questions, please contact Virgin Utah Realtor Joel Robertson at (435) 773-1220 or Joel@HomeInStGeorge.com.