When the weather gets too hot in St George, you don't have to stop exploring the outdoors, you just need to try a higher elevation like Bryce Canyon.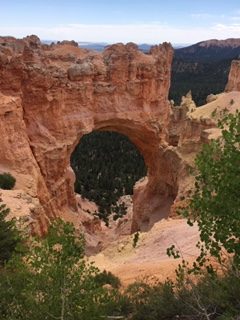 Consider Bryce Canyon National Park
Located a little more than 2 hours from St. George itself, Bryce Canyon is one of the great secrets in Southern Utah when it comes to national parks. That's not to say there aren't plenty of people enjoying Bryce Canyon National Park. In fact, according to the national parks web site, more than 2 million visitors each year enjoy the unique beauty available in Bryce. It's just that when people think about national parks in Southern Utah, Zion National Park is usually at the top of people's minds. And while Zion National Park is a gorgeous place to spend time, it's not the only way to see amazing rock formations in Southern Utah.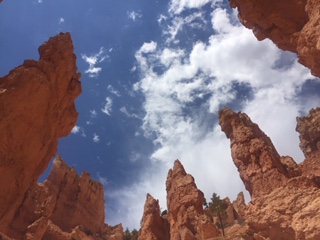 What is Bryce Canyon National Park known for?
Bryce Canyon National Park features rock formations called hoodoos. A hoodoo is a tall, thin rock spire that is comes up from the bottom of an arid drainage basin or badland. Usually hoodoos are made up of relatively soft rock, with harder rock layers on top. Bryce Canyon National Park offers the greatest concentration in the world of this unique rock formation. That's one of the reasons Bryce is a great place to visit. In fact, it's what Bryce Canyon National Park is really known for.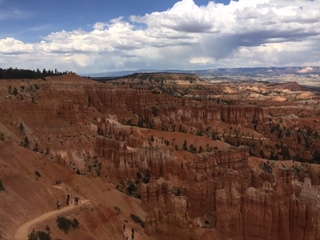 Bryce Canyon hikes to enjoy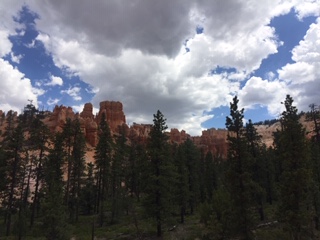 Many of the visitors to this national park spend one full day, while others opt to enjoy the surroundings for multiple days. Regardless of how long you're there, the best way to fully experience the amazing natural scenery is by hiking. Yes, you can get a great view from the rim of this great geological landscape. But descending down into the canyon gives you an even better perspective. Combining the two — hiking and overlooks — is the best way to see it all.
There are hikes of all abilities levels, including easy, moderate and strenuous. One thing to bear in mind. Bryce Canyon National Park sits above 8,000 feet in elevation. So if you're traveling from a lower elevation, that will take a toll on you as you hike. Some find that even the easy hikes feel more difficult in the thinner air at Bryce. So be sure to plan accordingly.
Navajo Loop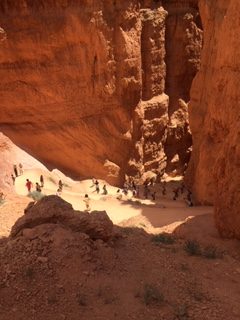 One of the most popular hikes in the park is the Navajo Loop. This 1.3 mile hike is classified as "moderate." It begins at Sunset Point and drops down into the Bryce Amphitheater through a slot canyon. You can go either direction on the loop. It's best to be prepared with good hiking boots or shoes with good traction and ankle support. You should also carry plenty of water. The National Parks web site suggests 1 quart (liter) of water per person for every 2-3 hours of hiking. There is not any water on the trail, but there are water refill stations at the top of the trails.
Bristlecone Pine Trail
If you're looking for something a little less strenuous, this "easy" categorized hike takes you through the bristlecone pines and the spruce forests at the top of the Bryce Amphitheater. There are additional lookout points, vantages you can't get anywhere else. The Bristlecone Loop is 1 mile round trip. It's a great one for the whole family as it can accommodate even little children's legs.
Fairyland Loop
If you're looking for something a little more challenging, you might want to consider this 8 mile loop. It's a less-crowded trail that allows you to enjoy views of the China Wall, Tower Bridge and more tall hoodoos.
A few basic rules
While enjoying your trip at Bryce Canyon National Park, there are few rules to keep in mind.
Stay on the maintained trails
Be advised of the high elevation (more than 9,000 feet in places) and watch out for feelings of nausea or light-headedness.
Carry plenty of water (1 quart per person for every 2-3 hours of hiking)
Yield to horses/mules on certain trails that are used for riding as well as hiking
Pets are only allowed on paved trails and at viewpoints and picnic areas.
If hiking in winter, consider ski poles and crampons for extra grip
Close enough to enjoy
Even though Bryce Canyon National Park is a little outside the usual Southern Utah drive time, it is wonderful to live in an area that has such diversity of outdoor landscapes to enjoy. And its close enough to easily make a day trip to Bryce.
If you would love to live in an area with so many outdoor opportunities, check out these great home listings here.