When your order arrives at Hash House St George, you just can't help but wonder, how will I ever eat everything on that plate? And then you take a bite and somehow, it all just disappears.
Hash House St George
Known for its large portions and delicious all-day breakfast options, Hash House A Go Go is now available as Hash House St George. With locations in Nevada, Florida, Texas, Connecticut, New Jersey and now St. George, you can enjoy the restaurant's "twisted farm food" locally, instead of having to travel.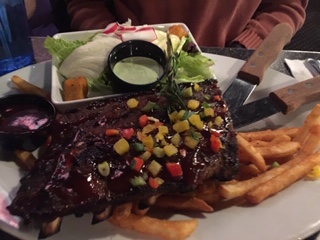 You can find Hash House St George near Red Cliffs Mall at 1812 Red Cliffs Drive.
When you walk in, it immediately has a cool kind of vibe. And all the plates coming from the kitchen have the food stacked in characteristically grand style. Complete with a large sprig of rosemary and a big knife holding the creation together.
Hash House favorites
The mission of the restaurant, in addition to great food, great service and great value, is to serve up portions "Just like your mama would serve you." And they do. Oh, and don't worry, they're not stingy on drinks either.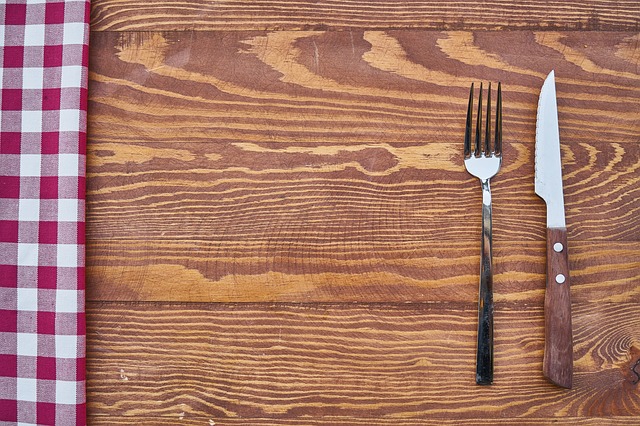 They've been featured on Man v. Food and Chef v. City. And of course they wouldn't want to overlook being featured on smaller, but still significant web sites such as this one. OK, they might be more excited about the Martha Stewart show, Rachel Ray show, American Way Magazine, Las Vegas Life, California Country and more.
On the menu
According to various web sites, including the official Hash House A Go Go web site, there are several menu favorites to try when you visit Hash House St George.
One of the classics is the sage fried chicken and waffles.
Chicken and waffles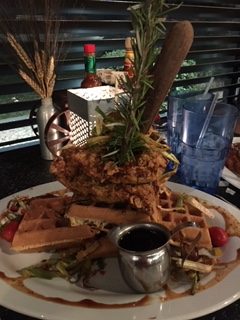 Picture two sage fried chicken breasts with the wings attached, stacked on top of a bacon waffle tower. It is massive! Even though its appearance may be somewhat daunting, don't fear — you too can handle this favorite food at Hash House St George.
Super-sized salads
At other restaurants, ordering a salad might be the demure, lighter option. Not necessarily true at Hash House St George. Take the Candied Pecan Blue Cheese Salad for example. This monstrous bed of mixed greens is served with a blue cheese vinaigrette and topped with red cabbage, candied pecans, chow mein noodles, carrots and blue cheese crumbles. You can even add chicken breast or salmon for an additional charge. And more protein. Salads are all serve with a homemade biscuit.
Or you can sample the Fried Green Tomato Stack. It's a salad, in the send that it is homemade chicken salad layered between lightly breaded fried green tomatoes, topped with goat cheese, basil and balsamic vinaigrette.
Burgers and sandwiches
You may not believe your eyes when the "Twisted" stuffed burger makes its way to your table (via your waiter, of course, they're too big to walk on their own).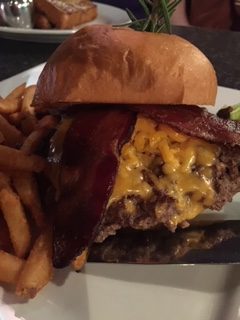 These burgers feature two angus all-beef patties with stuffing in between. That stuffing at Hash House St George includes double smoked bacon and mashed potatoes; pepperjack cheese, guacamole, queso cheese sauce; various types of cheese, or ham, cheddar cheese and egg. It all just depends on which burger you choose.
There are other sandwiches too. The HH Grilled Cheese once again takes a "twist" on a traditional favorite comfort food. Using cheddar cheese topped with hardwood smoked bacon and fresh tomato. There's a sandwich worth eating.
You can tell within some of these Hash House St George menu listings that bacon reigns supreme among the chefs at Hash House St George. Like with the BBBLT. Yep, that's three-times the bacon of the traditional bacon, lettuce and tomato sandwich.
Breakfast/brunch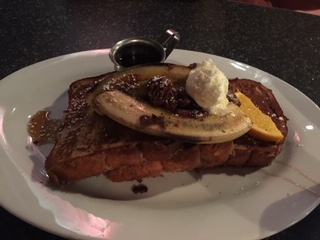 Its never too late for breakfast at Hash House St George. Those items are served all day. Everything from biscuits and gravy to sage-fried chicken and eggs. Or you can try one of the famous Hash House hashes. Served in an old-fashioned iron skillet, these hashes include two eggs, homemade biscuit, fresh fruit and, of course, the rosemary garnish.
Live where you eat
You know you want to give a place like Hash House St George a try, but wouldn't it be better to live near one? Especially with all the great home listings here? Go ahead. You'll be glad you did.