If you're looking for a yummy treat that can please a wide range of tastes, check out the limitless possibilities at Menchies St George.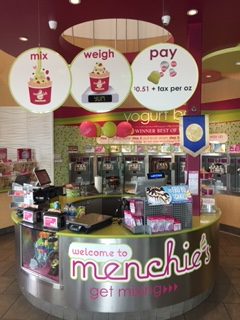 One of several create-your-own frozen yogurt shops in town, Menchies St George is a great place for a date or post-baseball treat. Or to host your next birthday party.
Menchies St George | sweet treat
When it comes to frozen yogurt, people seem to fall into a two main categories: fruit or chocolate. And while you certainly can mix the two, there are seemingly limitless possibilities within each.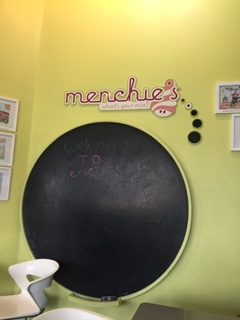 At Menchies St George no matter if you go with German chocolate cake or raspberry sorbet, the frozen yogurt actually tastes like its name. Peanut butter cookie? It's like biting into a creamy version of one. Toasty marshmallow? You feel like you're in the woods making s'mores. Cake batter? Who among us doesn't still love to lick the beaters clean? But with Menchies St George you don't have to.
The list could go on and on. When you factor in toppings it just gets even better. Liquid warm peanut butter on top of a chocolate/peanut butter yogurt and Reese's peanut butter cups… are you salivating yet? How about fresh raspberries on a dish of original tart or island mango sorbet? You seen how this Menchies St George flavors can really go so many directions — and all of them delicious.
Piece of cake
When it comes to celebrating birthdays, it can be challenging to find a location for a party. Especially with summer coming on and the temperatures going up. Menchies St. George is known for putting on a hit birthday party for kids.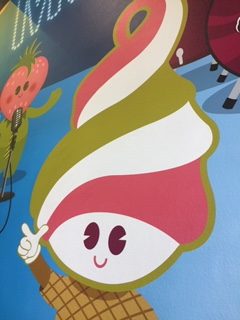 Scheduling a Menchies St George party can be done online. Or you can contact the store for details. Party packages are not detailed on the Menchies St George web site. However personal experience indicates these parties generally include frozen yogurt (obviously) or a frozen cake, a T-shirt to decorate, a visit from he Menchie character mascot and more.
Speaking of cake, Menchies St George frozen cakes can be a big hit for an at-home party as well. Really, for any occasion. Ready made fro-yo cakes can be picked up anytime. Or you can order something special for the occasion. Use a photograph to personalize it to perfection. Or climb on board the popular character bandwagon. Whatever will make the special person in your life the happiest.
Sweet date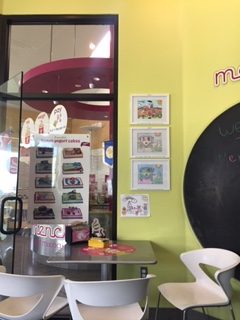 There's something about some one-one-one time between parent and child, or the parents themselves; and somehow frozen yogurt at Menchies St George is always a great place to connect. A recent trip with my 3-year-old daughter was an effortless, but meaningful way to enjoy some mother-daughter time. The frozen yogurt was a hit, of course. Then, as we sat in the colorfully decorated, sweet smelling store, there was a built in activity. Coloring. And what 3-year-old doesn't love to color? Menchies St George has a variety of coloring pages in receptacles on the tables, with crayons available too. You can color for your own pleasure, or submit your works of art to be part of the monthly and annual coloring contest at Menchies St. George. So basically you have the food and entertainment for your parent/child date all rolled into one.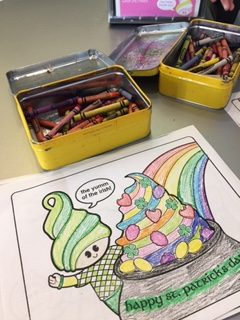 Wish you lived near a cute, colorful frozen yogurt place like Menchies St George? Well, you can. Check out all these great home listings here.